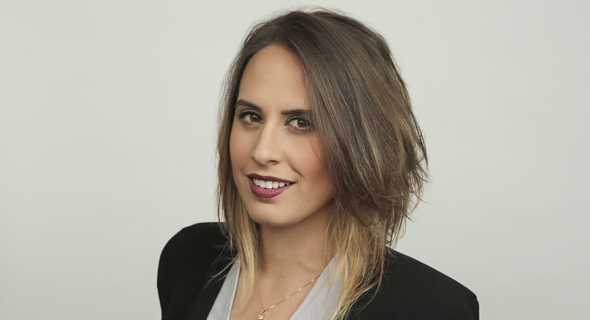 [ad_1]
We are all familiar with email phishing attacks aimed at stealing personal information, credit card details, passwords, and identities. But in addition to these well-known techniques, there are also new phishing strategies that you might not notice at first glance and which are becoming more and more popular. These cyber attacks have been detected over the past two weeks in Israel, Europe and the United States, threatening users despite their regular security and anti-virus measures.
Liron Barak, CEO and co-founder of BitDam. Photo: BitDam
1. A cyberattack with late delivery: Receiving a message or email from DHL, UPS, or Israel Postal Company can be a smart trap. Hackers use this method to trick people into sharing their credit card details, claiming that paying a small fee will allow the package to be delivered as expected. In fact, that's exactly what happened to me. I received an SMS from DHL regarding a package delayed by the Israel Tax Administration. It made sense to me because I order a lot of things online. I clicked on the link and their website looked quite normal. Because I inspect surprising phishing attacks almost every day, I was a little skeptical and decided to open the link on my laptop. It still didn't look suspicious, but I decided to use a fake credit card number just to verify that it wasn't a scam. When I got a message that the payment had been approved, I realized it was a phishing attack and was glad I didn't use my real credit card.
2. A cyber attack using Slack: Hackers used Slack to break into EA Games and stole a wealth of data by tricking an employee into providing a login token through Slack. Slack, a business messaging app that connects people and enables information sharing, is widely used by Israeli startups. As employees use it to share data, assuming it is a secure environment, this incident teaches us an important lesson: This app, like many others, is vulnerable to cyber attacks and security threats. social engineering.
3. A cyber attack via your home security cameras: recently someone connected the laptop he uses to work to his security cameras to upload security footage. The cameras had a virus that infected his laptop. But that's not all. The victim shared documents with his team members using Google Drive and Slack, infecting their computers as well.
4. Escape with one click from Captcha: It starts with what appears to be an innocent email. Here is an example subject line: "New shared file received for BRAND". Upon opening the email, it appears that the email has multiple attachments and the user is prompted to click a button to view them saying "BRAND uses Outlook files to share documents securely" . Clicking on it would lead to a captcha page.
Perhaps the most interesting thing about the attacks BitDam prevented among its customers was that most of them led to bogus Microsoft login pages. Microsoft remains the number one target for hackers to steal the credentials of Microsoft users.
What can we do about it?
Assuming you don't want to be the next victim, checking to see if your email security provider detects such attacks is a good place to start, but it's definitely not enough. Of course, you should never enter your credentials on unfamiliar websites, but this trick is quite outdated. Everyone knows that they shouldn't click on suspicious links, but somehow there are more and more successful phishing scams every day. That means someone clicks on it, doesn't it?
If you come across a URL you are unsure of and want to check for phishing before continuing, you can still use it online. phishing analyzer
which will give you a verdict in no time, letting you know if the link is a phishing scam.
Liron Barak is the CEO and co-founder of BitDam
[ad_2]