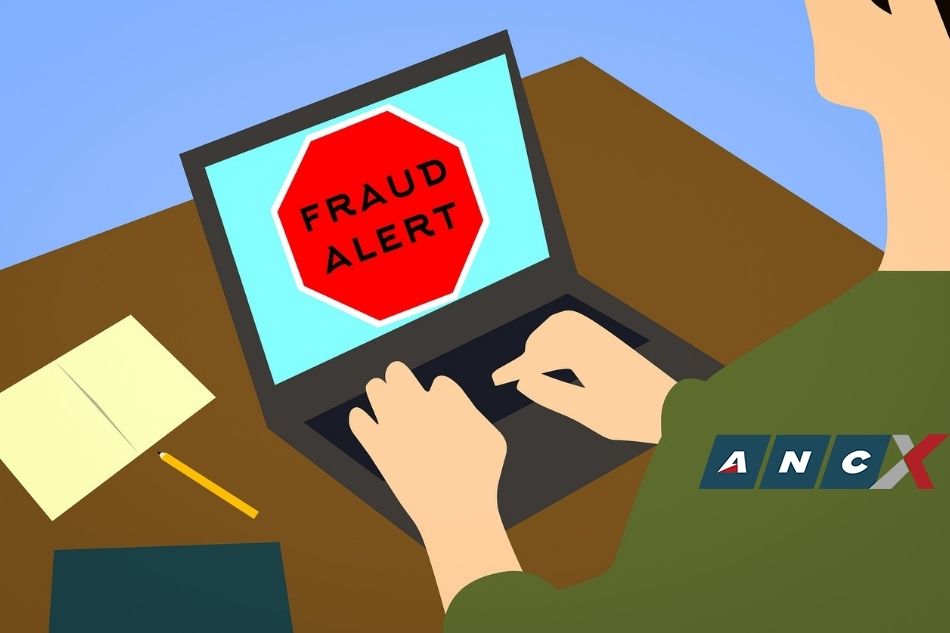 "Be nice to your project manager. Apparently buong Philippines naghahanapRecently posted a social media strategist on her Facebook wall. She thought so jokingly of course, having been one of the many recipients of unsolicited job offers – looking for project managers and the like – via text messages from unknown senders.
But that's no fun for the people who have unfortunately fallen prey to these scams. Those who are desperate to increase their meager income. People who had to borrow money for the start-up capital needed to open a supposed job.
Single mom Davy Jean Osias is one of them. She recently shared her story with TV Patrol. She accepted a "job offer" which was sent to her by text message hoping that she could earn some extra money for the birth of her child. The job involved paying for certain purchase transactions from a consumer, on which she would earn a commission.
The sender of the SMS, who turned out to be a con artist, served as an intermediary between John and the supposed customer. The scammer sent Jean pictures of the items ordered by the imaginary customer. John then had to pay for the items in advance – which actually meant sending the money to the scammer – so John could earn a commission.
Since she received a commission for an initial transaction, John was prompted to take on six other "tasks" or transactions. After completing the series of transactions, she transferred a total of 99,700 P to the scammer. But when John asked for the money she had invested and the corresponding commission, the scammer asked John to pay for another product, a dining table worth P 172,001.00, so that she can withdraw their money.
John decided not to send the amount to the middleman – she had nowhere to get it. "Sinasabi nya manghiram ka sa mga friends monthShe told TV Patrol. It was then that Jean realized that she had been ripped off. She tried to contact the scammer again, but her number has already been blocked.
The National Commission for the Protection of Privacy (NPC) recently warned people not to receive text messages from unscrupulous people and not to click on links included in those messages. Once clicked, the links redirected the recipient to apparently legitimate but fraudulent sites. These sites can steal personal data, introduce mobile malware and even commit fraud. This is called smishing, which is a type of phishing attack that targets victims through text messaging or mobile SMS.
One smishing scenario, according to the NPC, involves activating a fake Facebook account. "The SMS sent to a user contains a code and a shortened link which, when clicked, links the recipient's mobile number to the fictitious account", the commission wrote in a newsletter.
"Smishing can also be used in online shopping / delivery to deceive unsuspecting victims who expect a product they have purchased online. By clicking on the shortened link, the recipient will be redirected to a website that will invite them to fill in their personal and banking information to complete the delivery, "the AFN explained.
Global Union
In an interview with Teleradyo's On The SpotAFN Commissioner Raymund Liboro said a globally organized union may be behind the recent rise in SMS phishing scams.
"Kasi hindi ito unique her Philippines, according to na din sa eksperto na ating nakausap. Nakikita itong swindle na that its India, Malaysia, Singapore and Taiwan, "Liboro said. The way in which people's contact details were obtained could be part of a "very sophisticated scam".
Liboro adds that there are now many ways for unions to get people's cell phone numbers. "Mayroong mga teorya na kami kung saan nakukuha ang Numbers. Maaring sa ilang database na na-infringe. Mai tinitingnan din kami ngayon sa dark canvas na posibleng na-unload with a large number. Marami na talang pwedeng paggalingan ang number», Declared the commissioner of the AFN. It rules out the likelihood that the numbers could come from COVID-19 contact tracing and health declaration forms, however. The commission saw no evidence to prove it.
The NPC is also examining why and how the crooks were able to use Whatsapp links in their operations. "Maybe the information is conveyed inside WhatsApp na kung saan na-expose ang The data ng mg users, with what i found about itLiboro added. Whatsapp is a sister company of Facebook. The ANCX has tried to get a statement from WhatsApp but has yet to answer our questions.
The day after Teleradyo's interview, Liboro was believed to have met with data protection officials at telecom operators, some banks, and online retail stores like Lazada and Shopee. The meeting aimed to find out what these companies are currently doing to prevent these smishing incidents and how they could strengthen their data protection strategies.
Protect yourself
The Commissioner stressed the importance of being vigilant and aware of cybersecurity attacks. "One of the best ways for users to arm themselves against smishing attacks is to be aware of this type of manipulation," he said.
"Take a look at the texts you receive, especially if they come from an unknown number and ask for information about you," Liboro said. "Be skeptical and don't assume that every message you receive is genuine. "
Do not click on links to services for which you have not subscribed. "Be careful with shortened links. A URL shortening service is an online tool that allows users to create a short, unique website link. These URL shortening services can be used by malicious actors to conceal their malicious links, "the NPC said in its newsletter. Malicious links require action on your part, such as filling out online forms with your personal or financial information.
Block and immediately report unsolicited text messages you receive using the spam feature built into your SMS apps. This tip is intended for users of Android OS and iOS smartphones. Spam or unwanted messages generally refers to unsolicited messages in email, instant messaging, or text messages. Messages recognized by your mobile operating system or SMS application as "spam" or "junk" are placed in a separate folder.
Turn off "link previews" in the SMS app.
Report incidents to the NTC via https://ntc.gov.ph/complaint.