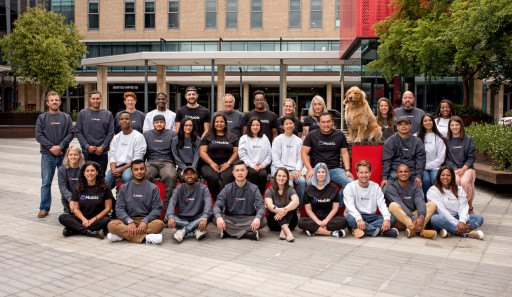 ATLANTA – January 11, 2022 – (Newswire.com)
Mobiz, a startup that dynamically integrates hyper-personalization into mobile marketing, announces the launch of its flagship SMS marketing service and tool aimed at giving small and medium-sized businesses (SMBs) an easy-to-use and affordable product.
Mobiz enables users to harness the power of personalized marketing and SMS delivery by creating and sending customer-unique, personalized and modeled landing pages. The platform also offers features that allow businesses to conformally capture customer information to build and enrich their subscriber lists. This allows business owners to expand their customer base and build more meaningful connections with their existing community by delivering content tailored to their needs through personalization.
The adoption of SMS marketing has accelerated in recent years and businesses are recording additional revenues as a result. According to eMarketer, retailers have experienced a 30-60% increase in total revenue from owned channels after implementing SMS in their marketing mix, as it has higher open rates than other channels such as e -mail. With Mobiz, SMEs in many industries can access this influential channel without expanding their teams or incurring high costs.
"SMS marketing and dynamic personalization used to require a huge marketing department and tons of money to implement, it doesn't anymore. Mobiz allows them to have the capabilities of a huge marketing department at their fingertips with our simple, inexpensive and powerful tool, "says Greg Chen, co-founder and CEO of Mobiz.
Powerful customization, data collection
Mobiz's end-to-end campaign builder offers a codeless, easy-to-use interface with highly customizable templates that adapt to a wide range of industries and dynamically personalize for each recipient. Once the campaign is sent, the results and analytics provide insight into customer behaviors and responses, which helps improve the performance of future campaigns.
With recent improvements in privacy policies at some of the biggest tech companies, accessing customer data collected by third-party companies will become increasingly difficult. This change makes functionality crucial in the future, as SMBs will have to rely on the information they can collect from their own channels with their customer's consent.
Mobiz securely manages enterprise databases and helps them in a compliant manner generate first-party data, which enterprises can then capitalize on by turning insights into customer insights and enhanced experiences.
About Mobiz
Mobiz is a South African start-up integrating hyper-personalization in mobile marketing. The platform is code-free and user-friendly, making creating and sending SMS campaigns accessible to all marketers and SMEs, regardless of their marketing experience.
Learn more or register on Mobiz.co
CONTACT
Name: Verushka Buonaffina
Telephone: +58 424 886 2672
Email: [email protected]
Press Releases Department
through
Newswire.com
Primary source:

Innovator MarTech Mobiz Launches Personalized SMS Marketing Tool for Small and Medium Businesses