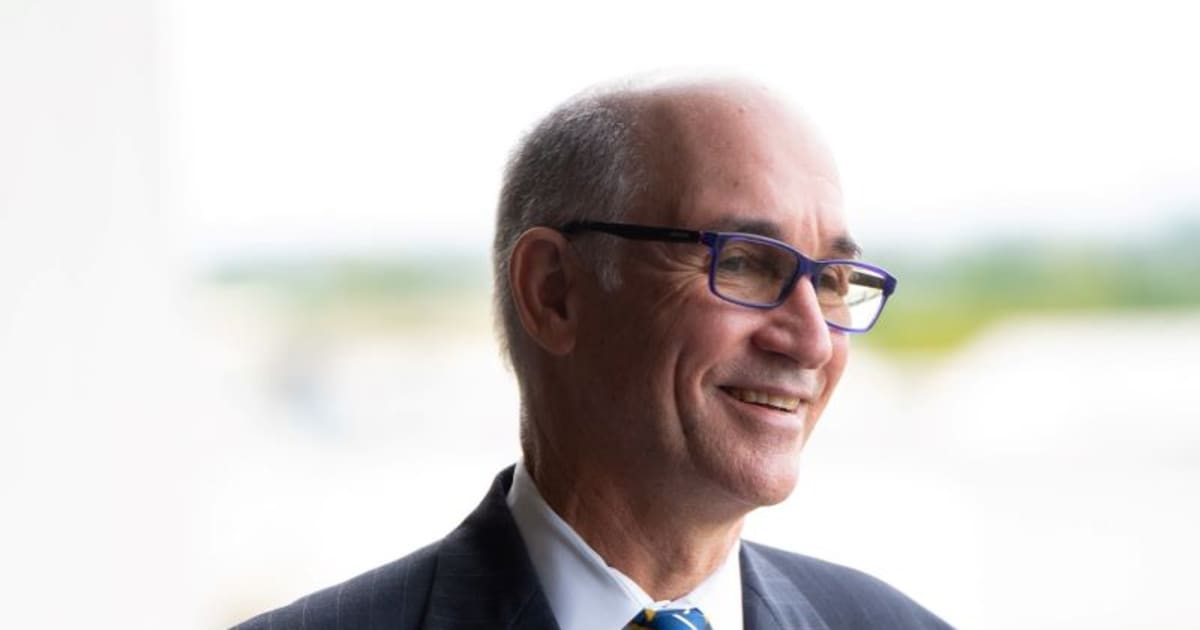 Dear CRF Family,
With a humble heart and a great sense of Panther pride, I am honored to begin my journey as the sixth President of CRF, an institution that means so much to me and to our students, faculty, staff, alumni, and community.
Today, as I begin this new chapter, I am grateful to all members of our CRF family for your tireless work and passion for CRF. On a personal note, thank you for your support and guidance, especially throughout my months of service as interim president. I am also grateful to the members of our CRF Board of Directors and Presidential Search Committee for entrusting me with the task of leading the CRF to new heights. I humbly look forward to meeting with the Board of Governors next month as part of the presidential confirmation process and thank its members in advance for their support of the FIU.
As a proud member of the Panther family for 13 years, I strongly believe in the strength of our college community, which for 50 years has pushed boundaries, exceeded expectations, and affected change in our city, state, nation. , and the world. Inspired by our past and propelled by the hopes and dreams of tomorrow, I am full of energy and optimistic about all that we will achieve together.
At FIU, we have a unique opportunity to continue to be a leader in solving the most complex problems of our time, while giving engaged and hard-working students in our community the chance to succeed. As President, I promise to lead the CRF with humility, honesty and integrity, always keeping an open mind and listening to you.
As I mentioned during the community sessions last week, my presidency will be based on four key pillars: student success, research excellence, sustainable resources, affinity and engagement. Guided by FIU's Next Horizon 2025 strategic plan, I am confident that we will be among the top 50 public universities in the US News & World Report rankings by 2025.
We are on the right track. FIU has been the fastest growing university in US News' public rankings for the past 10 years, and we've already achieved many "Top 50" rankings, including those focused on economic mobility, return on investment, innovation and the growth of research expenditure, which are so closely linked to our mission.
As the nation's largest R1 Hispanic-serving institution, CRF will continue to invest in our students and their academic and career success. Additionally, we will continue to support and welcome faculty who push the boundaries of research and bring this knowledge into the classroom through evidence-based, inclusive teaching that educates students to be thinkers. criticism and problem solving.
The CRF has always had ambitious goals. As President, and with your support, I will work every day to ensure that we continue this tradition for the next 50 years.
I look forward to the continuation of this university and am grateful to all of you for joining me on this exciting new journey for CRF.
Sincerely,
Kenneth A. Jessel
President-Elect